Bestel vandaag, dinsdag in huis.
The Legend of Zelda: Link's Awakening DX

- GBA All in 1!

Kopen:
-Tijdelijk uitverkocht-
We mailen je graag eenmalig wanneer deze weer voorradig is. (Je email adres houden we geheim.)
Afgelopen 30 dagen hebben we The Legend of Zelda Links Awakening DX
3
x op voorraad gekregen. De prijs 46.99 euro, is een indicatie.
Wanneer weer op voorraad?
Game trailer

Specificaties
| | |
| --- | --- |
| Platform: | GameBoy Color (GBC) |
| Voor: | GBC & GBA (SP) |
| Regio: | Vrij |
| Genre: | Avontuur |
| Uitgebracht: | 1999 |
| Leeftijd: | 3+ jaar |
| EAN: | 0045496730857 |
Anderen bekeken ook:
Afbeeldingen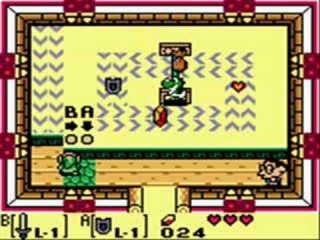 Links Awakening DX bevat ook leuke minigames.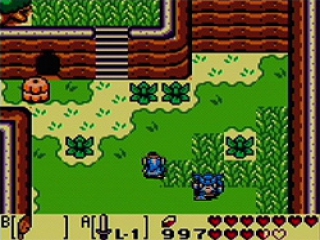 Op elke plek zijn er verborgen dingen te vinden. Vind jij ze allemaal?

Links

Beoordelingen
The Legend of Zelda: Link's Awakening DX
Wij hebben nog helemaal geen beoordelingen...
Voeg jouw mening toe
en verdien 40 tot 75 muntjes.
Tips en geheimen, cheats en codes
Easter Eggs en Glitches:
Glitches in Links Awakening DX
Axtasma
2652
Zoals bijna alle games, heeft ook Links Awakening DX Glitches! Maar in deze game zijn er wel wat! In deze video vind je ze allemaal!

Links
Anderen bekeken ook: