Bestel vanavond, overmorgen in huis.
Jackie Chan Adventures: Legend of the Dark Hand

- GBA All in 1!

Kopen:
-Tijdelijk uitverkocht-
We mailen je graag eenmalig wanneer deze weer voorradig is. (Je email adres houden we geheim.)
Afgelopen 30 dagen hebben we Jackie Chan Adventures Legend of the Dark Hand
2
x op voorraad gekregen. De prijs 2.99 euro, is een indicatie.
Wanneer weer op voorraad?
Specificaties
| | |
| --- | --- |
| Platform: | GameBoy Advance (GBA) |
| Voor: | GBA (SP) & DS (lite) |
| Regio: | Vrij |
| Genre: | Actie, Vecht |
| Uitgebracht: | 2001 |
| Leeftijd: | 3+ jaar |
Anderen bekeken ook:
Afbeeldingen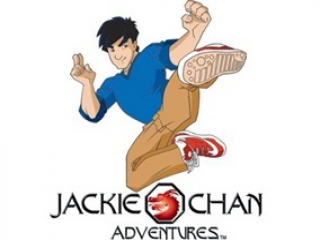 Speels als de grappige kungfu acrobaat Jackie Chan!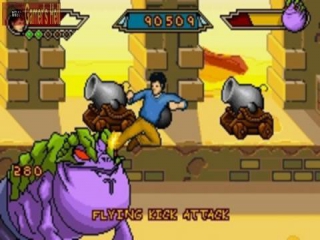 Voor niets of niemand heeft Jackie schrik.
Links
Beoordelingen
Jackie Chan Adventures: Legend of the Dark Hand
Wij hebben nog helemaal geen beoordelingen...
Voeg jouw mening toe
en verdien 40 tot 75 muntjes.
Tips en geheimen, cheats en codes
Cheats en Codes:
Alle levels + scrolls ontgrendelen
Op het zwarte scherm met de tekst ''Druk op Start'', houd ''R'' ingedrukt en tik op B, A, Links, Onder, Boven, Rechts, en kies je level en scrolls.
Links
Anderen bekeken ook: